The Challenge
Culture Plus is a 8.000sqft Cannabis Micro Cultivation license located in the province of Quebec, Canada.
Culture reached out to us to fix their QMS (done by another firm), Consultation on Genetics, Cultivation and Processing, as well as to solve a thrip and spider mite infestation.
Cannabis Cultivation Training: A Success Story in Quebec
In January 2023, we started with a basic consultation on Cannabis Cultivation from seed to harvest of 2 weeks, we focused first on curing the plague of thrips and spider mites, which in a week we significantly made a positive big change and we were able to do a basic initiation training on:
Propagation: Mom Characterization, Moms training and development in Production and efficiency, Different cloning techniques adapted to facility and feeding programs for different plant stages.

Vegetative Stage: spacing and efficiency on transplant and feeding programs as well as performance and pruning techniques.

Flowering Stage: efficiency, development and timelines, nutrient input/output and design, pruning techniques and schedules.

Processing: Harvest control and overall training, Dry design and efficiency, Trimming training on quality control and different strategies, Curing/Storage and Packaging.

Lighting: Wattage schedules, efficiency, spectrum knowledge and effects on plants.

Irrigation: Different stages of growth needs, Design on automation, Crop Steering basics, performance, timelines and efficiency.

IPM: Compliance, Products to use and how to use them, prevention and PPE.

Sanitation: Training on cleaning and sanitation of the facility and equipment as well as irrigation systems.
When we finished the training, we went over every single point explained to solve any possible doubts pending, as well as a full explanatory documented memorandum to make sure that Culture Plus and its employees have a guide that they can consult.
8,000
SQFT
Size of the Cannabis Micro Cultivation license at Culture Plus in Quebec, Canada.
2
Weeks
Duration of the basic consultation on Cannabis Cultivation from seed to harvest.
4
Months
Duration of the program carried out in June 2023, aimed at auditing and training with facility upgrades.
License Granted: A Remarkable Journey of Cultivation Excellence in Quebec's Cannabis Industry
We understand that timing is very important, that is why we were ready to deploy the best practices and resolutions once license was granted and the company was ready to proceed, when it happened it was show time…
We came back in June 2023, 5 months after, this time for a 4 month program.
Plants were in a better state without plagues, and started performing an in depth audit and training with a big upgrade in the facility on Automation, Cultivation, Processing and Q&A procedures as well as a general follow up and monitoring of the previous learned practices.
From the previous audit we agreed that the current method of Cultivation wasn't performing well and it could greatly improve…. Here are some pictures of the previous initial method back in January 2023.
When we finished the training, we went over every single point explained to solve any possible doubts pending, as well as a full explanatory documented memorandum to make sure that Culture Plus and its employees have a guide that they can consult.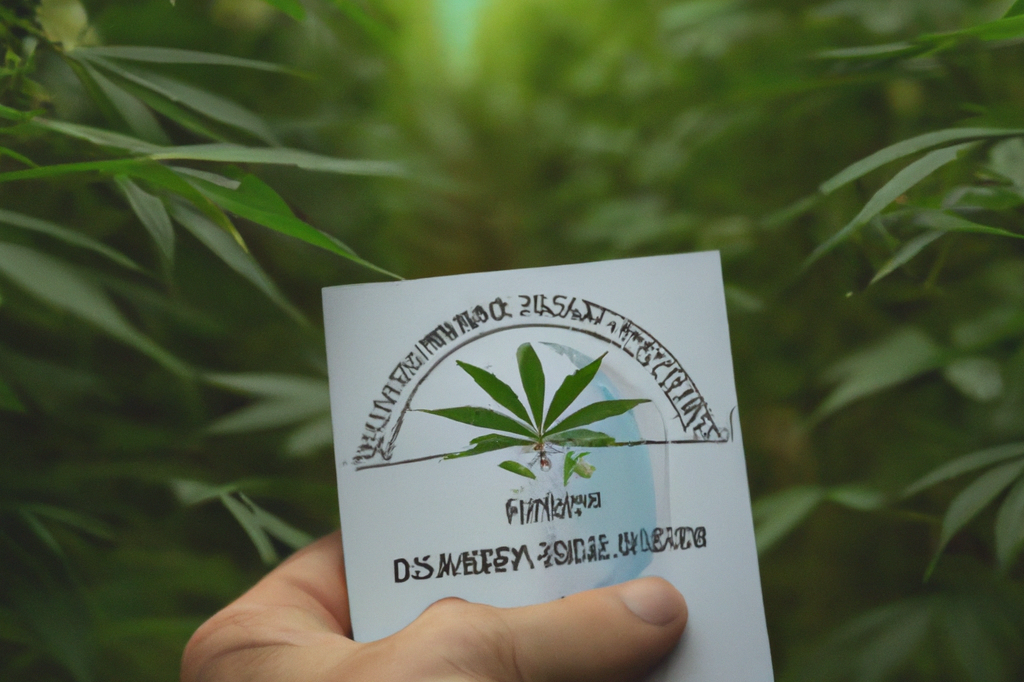 Transformative Success: Elevating Cultivation Standards at Culture Plus
From struggling plants with low yields to a thriving and competitive operation, the journey of Culture Plus in Quebec has been nothing short of remarkable. With a determined approach and expert guidance, we addressed each challenge head-on and achieved a stunning transformation in just two months.
Before, we encountered a host of issues, from poor airflow and lighting to subpar cloning performance and low yields. But with our sleeves rolled up and an unwavering passion for excellence, we swiftly took action and collaborated closely with the team to implement impactful changes.
Here's where the magic happened: After a dedicated effort, the results were nothing less than astonishing. We revolutionized the cultivation process with new training procedures, introducing high and low-stress techniques, and enhancing pruning practices. The success rate of clones skyrocketed from 60% to 100%, enabling faster flowering and increased revenue.
But wait, there's more: Genetic development played a crucial role as we introduced special cuts and meticulously documented cultivars. Testing produced outstanding results, with total cannabinoids and terpenes doubling compared to the initial tests.
And that's not all: Fertilization became more efficient and personalized, saving 20% on fertilizers yearly, while a solid IPM program ensured a pest-free environment. Regular cleaning schedules and visual inspections improved overall awareness, and airflow distribution was re-designed to stabilize VPD and CO2 levels.
But hold on, there's still more: In the processing areas, we optimized AC and humidity settings, improved the drying room flow, and introduced a new curing and storage method to extend product shelf life and quality.
The grand finale: The next lab test shattered records, showcasing the company's highest-grade flowers and leading to immediate sales. In a matter of weeks, we established an exporting supply chain, further elevating Culture Plus' standing in the market.
We take immense pride in the accomplishments achieved within a mere four months. With a dash of passion, a sprinkle of expertise, and a lot of hard work, Culture Plus' dedication to excellence and our collaborative effort have truly set a new standard in the cannabis industry. As the CEO aptly stated, the future looks brighter than ever for Culture Plus.
Before: Overcoming Hurdles and Paving the Path to Progress
As you can see plants are not looking great, they aren't properly held, bleaching in the flower, overall stressed crop, very empty canopy… and unfortunately the first batch failed from high amounts of bacteria. We had to act quickly.
We reviewed every single process in the facility to make the best possible impact, at first we identified that some of the main problems was:
Airflow: not enough distribution throughout the canopy, there were lots of areas where air was very low so we didn't have properly developed plants where VPD and Co2 was not balanced.

Lighting: Plants were quite red/purple stalks, too much intensity can make plants stress.

Fertilization: Being precise in your irrigation schedules and proper fertilization rates is crucial for optimal plant growth.

Cloning performance: Clones were rooting in 16-22 days, as the moms were quite stressed and had a slow growth, so did the clones, cloning success was low at around 60% rate.

Vegetative stage: Was slow and the stretch of the plants during this stage was very short, having to veg them longer was a big loss for the company of about 10-15 days/room in a calendar year

Low yield: Yield was under 1.5lb/light

Cleaning: Proper cleaning procedures and schedules weren't in place.

Pruning: Almost no pruning was being done, this is important for stretch and overall crop management.

Storage: There was not a clear procedure regarding storage and care of the flower (Curing, inspections, moisture testing etc..)

Testing: In this highly competitive market, if your lab test is not good enough you just won't be able to compete with the rest. Testing was an issue in the facility, very unstable cannabinoids from 13-17% total and terpenes below 1.8% total .
After: A Transformational Triumph in Cultivation Excellence
The impact of two months of dedicated collaboration with the Culture Plus team was nothing short of astounding. With innovative methods at the helm, the metamorphosis was evident in every aspect of the operation.
Here we can appreciate a big change with the new methods…
Cultivation: We introduced new training procedures to the moms, veg and flowering stages like: High and Low stress training, as well as proper regular pruning maintenance, adjusted feeding schedules and dry backs, lighting schedule was in detail explained and monitored, as a result, the success rate of our clones went from 60% to 100%, the stretch of our vegging plants doubled and we were able to flower them sooner, giving us an extra 10-15 days/room in a calendar year, improving our cycle and revenue significantly.

Genetic development: Genetics sometimes can be very delicate, we introduced 2 special cuts, and developed them hand in hand with the team, from clone to harvest, with in detail documentation about the cultivar. With special terpene and potents profile, high cannabinoid % and yield increased by 25%.

Testing: Great news, the first test with the new methods came at 28-30% total Cannabinoids and 3-3.5% terpenes. Double of what the operator had in the first place.

Fertilization: PPM/EC in different stages of growth is strain dependent (needs to be personalized), that's why we went in depth on our documentation, feeding, mixing, reservoir maintenance and monitoring, dry backs and finish with proper flush and substrate EC's… this made us be more efficient and safe over 20% on fertilizers/year. We teached crop steering techniques.

Cleaning: We made a weekly clean schedule mandatory, monthly and monitoring with luminometers to make sure all surfaces are clean and disinfected.

IPM: We designed a solid IPM program to keep our plants healthy and a pest free environment.

Q&A: We implemented check lists and regular visual inspections, to improve awareness on every batch as well as proper documentation training and adaptation.

Airflow: We re-designed the distribution of air in the propagation room and flower rooms, increased airflow by 150%, resulting in more efficient and stable VPD and Co2.

Processing areas: We changed AC, Humidity and setup of the drying room to be more powerful and re-designed the flow to be more efficient, we also introduced a new way of curing and storing the product that made it easier for the team to complete and follow through, extending shelf life and quality of the product.
Conclusion
The lab test performed in the next harvested crop was clean, it reached a record on Cannabinoids and Terpenes in the company and was sold in the first week after finishing cure. After that we started an exporting supply chain, with one of the highest grade flowers in the country.
We are very proud of what we achieved with Culture Plus in such a small window of time (4 months). Here are some words that the CEO wanted to share with the public.
Benjamin helped us achieve our goals very fast, doing a lot of training for the organization, with knowledge, attention to detail, dedication and a really nice friendly approach that engaged with our team, truly a game changer, also re-did the QMS in a timely fashion to get us going asap. The costs of it were really affordable and transparent, these guys are truly a professional team, passionate with the plant that focuses on your quality, performance and understanding first, which end up in helping us to sell 100% of our product, they also made the exporting . We would recommend them to any operation that is looking to level up.
Thank you guys!
Johanne Frigon